AIR Charter
Choose the right airline for the delivery of goods
RENT OF THE TRANSPORT
AIRCRAFT
In question of cargo charter it is necessary to choose carefully whom to entrust international air transportations. The market for such services in the world is very rich, but not all companies are distinguished with the real professionalism. From such a carrier it is required to put together a whole series of factors: from access to a large fleet for different purposes to knowledge of the specifics of working with certain types of cargo in different parts of the world. Only in this case will the air delivery of cargo to the whole world be reliable, safe and timely. All this you will find at AirRates.com! AirRates infrastructure around the world and experience in the transportation of all types of cargo by air favorably distinguish AirRates. We are waiting for you to transport air cargo of all varieties. We offer a full range of cargo aircraft: from small for air delivery of urgent cargo , to large for heavy and oversized cargo. Individual courier air delivery is also possible.
Each of our account managers has been intensively trained and has practical experience, so they all know exactly what to do to organize a private jet charter from start to finish.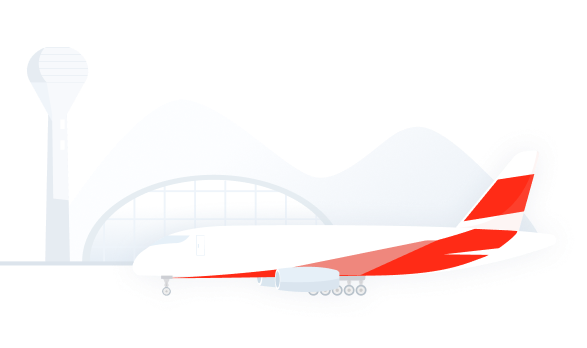 RENT OF THE TRANSPORT
To find out how much it will cost to order a cargo plane, use the price request for services in the form above or contact our consultants. After all, the cost of air freight depends on many parameters. If you want to rent a cargo plane, call us at +44 207 048 64 38 or leave an order through the form on the website.
Types of Air Charters
There are situations that call for air charter freight services to allow deadlines to be met.
Air Charters are provided when you need to deliver:
Urgent Air Charter

Heavy and Oversized Cargo

Line Down Situations

Special Events

Remote Oil Field

Humanitarian Support
ADVANTAGES OF USING AIRRATES FOR
AIR TRANSPORTATION
Personal assistance during the flight: one of our charter specialists provides assistance on the ground to ensure that there are no problems in all aspects of cargo charter.
Experience: each of our account managers has been intensively trained and has practical experience, so they all know exactly what to do in order to organize a charter flight from start to finish
Profitability: our financial capabilities and reputation allow us to find the best-priced freight charters, you are guaranteed to get the most cost-effective solution.
Access to more airports: landing at airports that do not accept regular flights, which allows your shipment to come closer to its final destination.
Global geography: no matter where or where your cargo should fly, our international network of offices will provide you with information about local features around the world.
Choice of aircraft: having access to more than 50,000 aircrafts of 130 different types, we always ensure the use of the aircraft most suitable for your cargo.